HandsOn New Orleans was born out of the aftermath and devastation of Hurricane Katrina. Since then, we have worked tirelessly over the last decade to respond to disasters such as Hurricane Gustav and the Great Flood of 2016. Currently, we are working toward the recovery of Southeast Louisiana and Texas from devastation caused by Hurricane Harvey.
See our current and past response efforts below
As New Orleanians, we deeply empathize with the survivors of Hurricane Harvey and are using our resources and efforts to "Pay it Forward" to our nearby neighbors in Southeast Texas and Southwest Louisiana. We are leading home gutting efforts in Port Arthur as well as coordinating volunteers in Lake Charles for continued recovery efforts. Click here to get involved!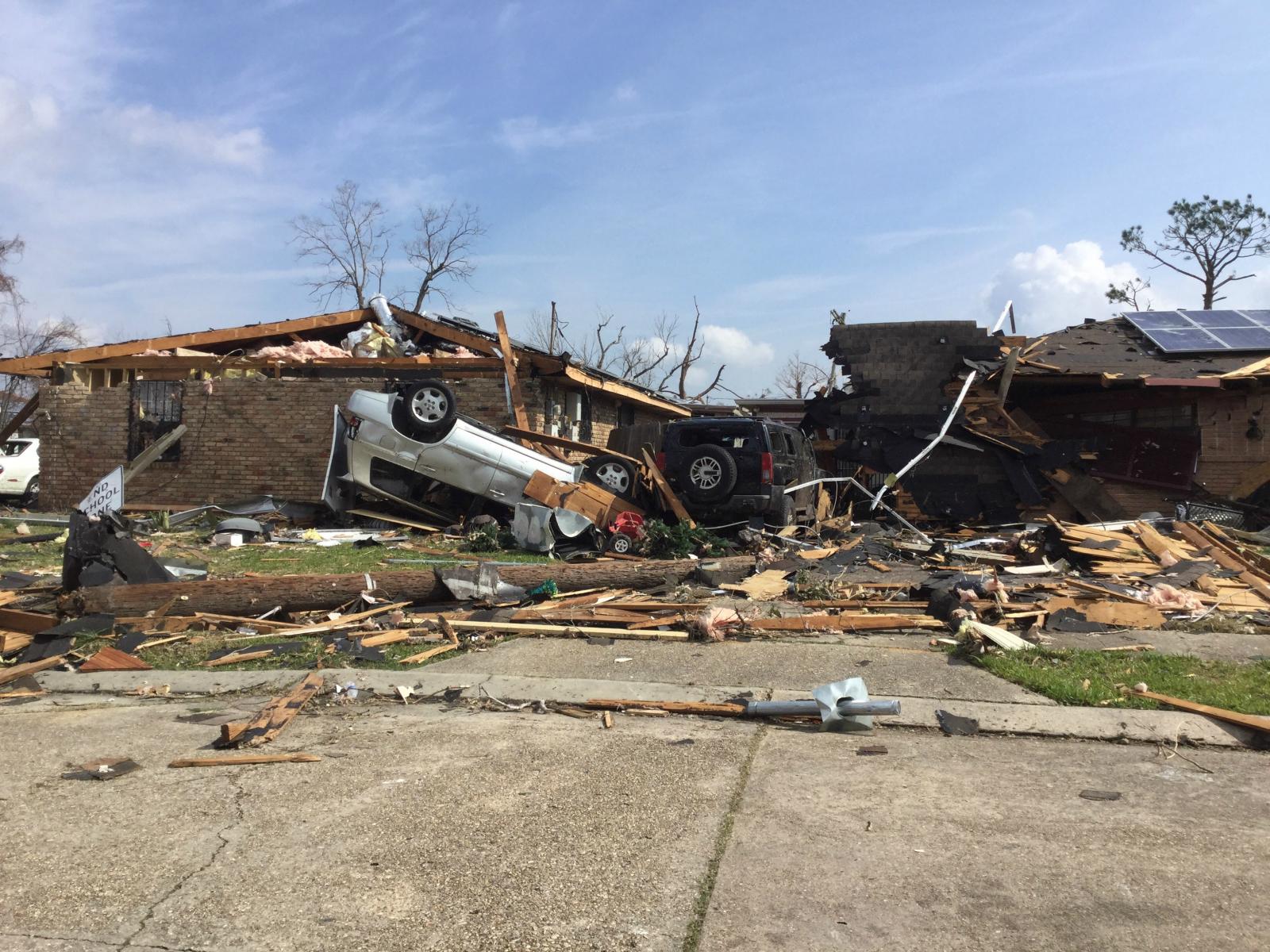 An EF3 tornado hit New Orleans east in Feb 2017 destroying homes, leaving thousands without power, and causing over $2.7 million in damages. We led over 240 volunteers in recovery efforts ranging from clearing debris to cleaning out homes.
Twenty-one surrounding parishes were declared federal disaster areas after continuous rain caused major flooding in Louisiana. We stepped in to help aid in the recovery process by managing a long-term donation center in Hammond, mucking and gutting over two dozen homes, as well as rehab-ing a Head Start center, church, and playground.